Do you know Thor Björnsson aka the Mountain in Game of Thrones? This Icelandic is also a world champion in strength sports. Let's discover more about him !
How tall is Thor Björnsson?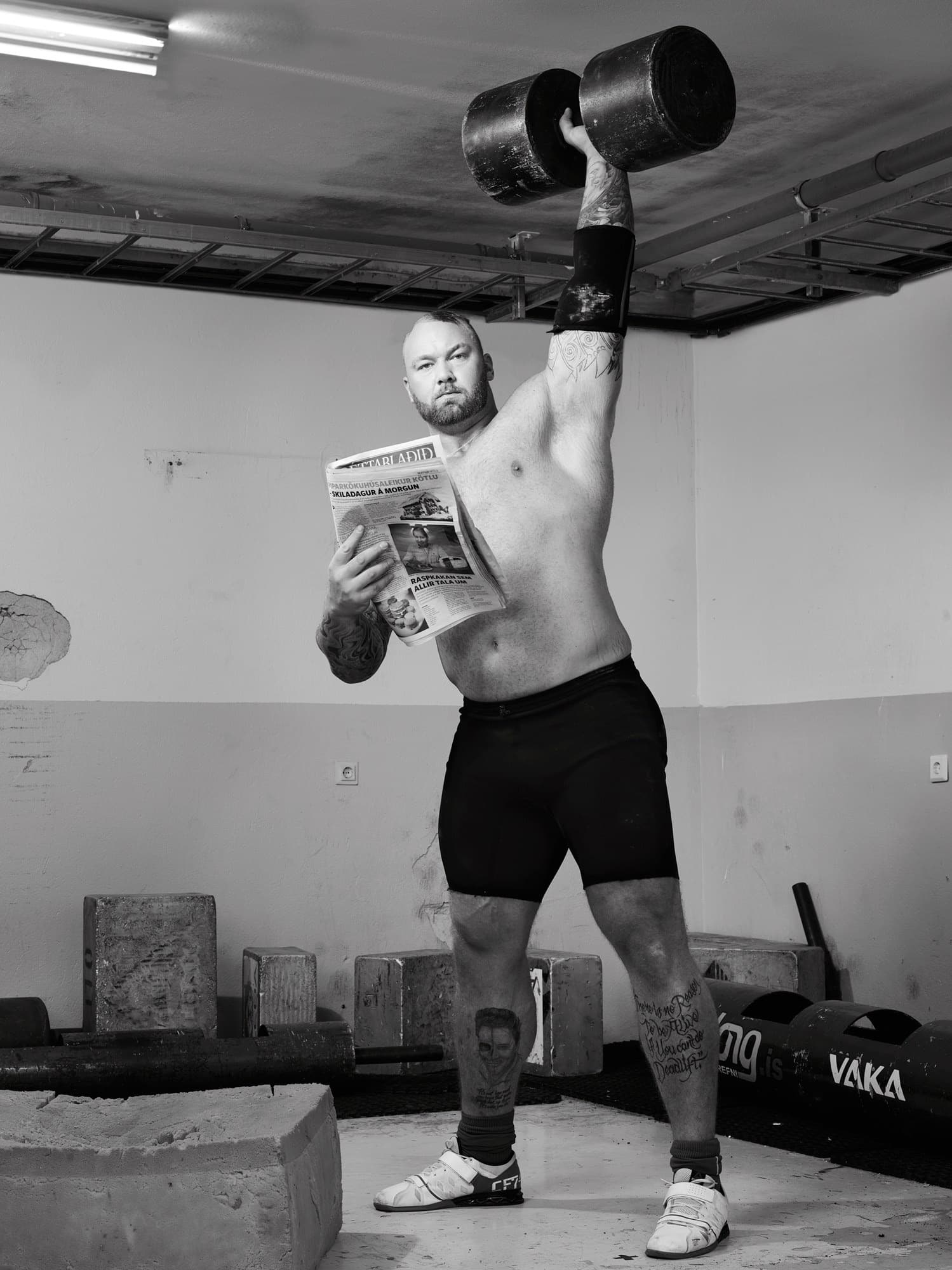 Thor is 6'2″ and is one of the world's tallest strength athletes. His training has given him a unique size. He weighs 193 kg!
Thor is still pretty sharp for a 193 kg person, even though he's 6'6″, but still, not all of his strongman cronies can say the same.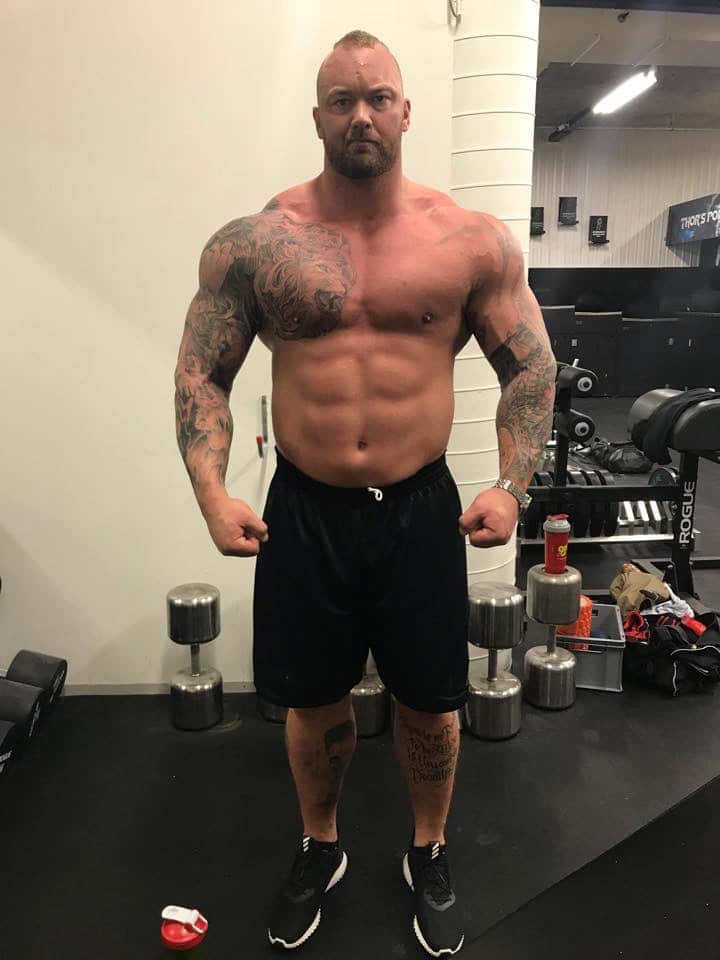 Who is Thor Björnsson?
Thor was born on 26 November 1988 in Reykjavik, Iceland. At 19 years old he plays basketball in the Icelandic first division. He was 2.06m tall and 110kg. After an ankle injury he decided to stop playing basketball.
Shortly after his injury, he met a local strongman champion in an Icelandic gym: Magnús Ver Magnússon. This meeting changed his life. Impressed by his older brother's performance, Thor decided to change his career to strength athlete. Two years later, in 2010, Thor started to win competitions in Iceland. In 2011 he weighed 180 kg and qualified for the World Strength Championships. He finished 6th in the competition.
In 2014 he won his first Strongman Europe title. In 2018 he was World Champion and became the first person to win the 4 most famous titles in the discipline in a row.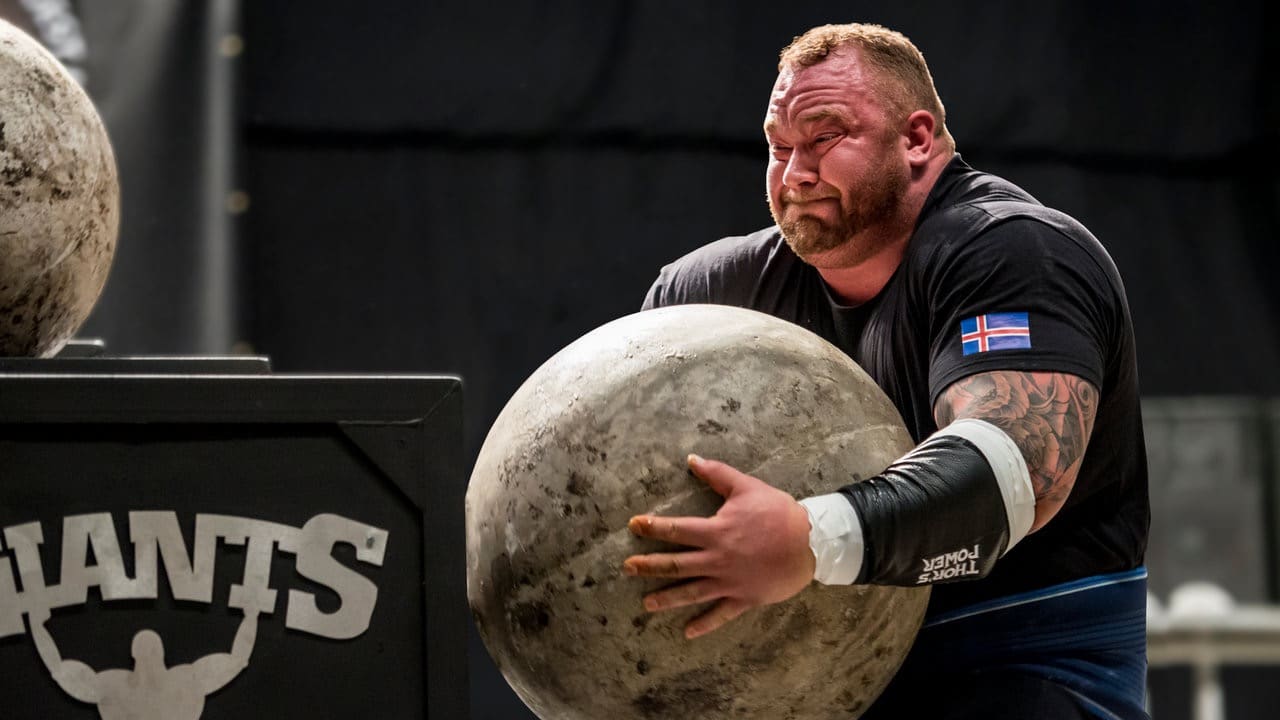 His excellent results allowed him to be spotted to join the cast of the famous series Game of Thrones.  He played Gregor "The Mountain" Clegane in 2013.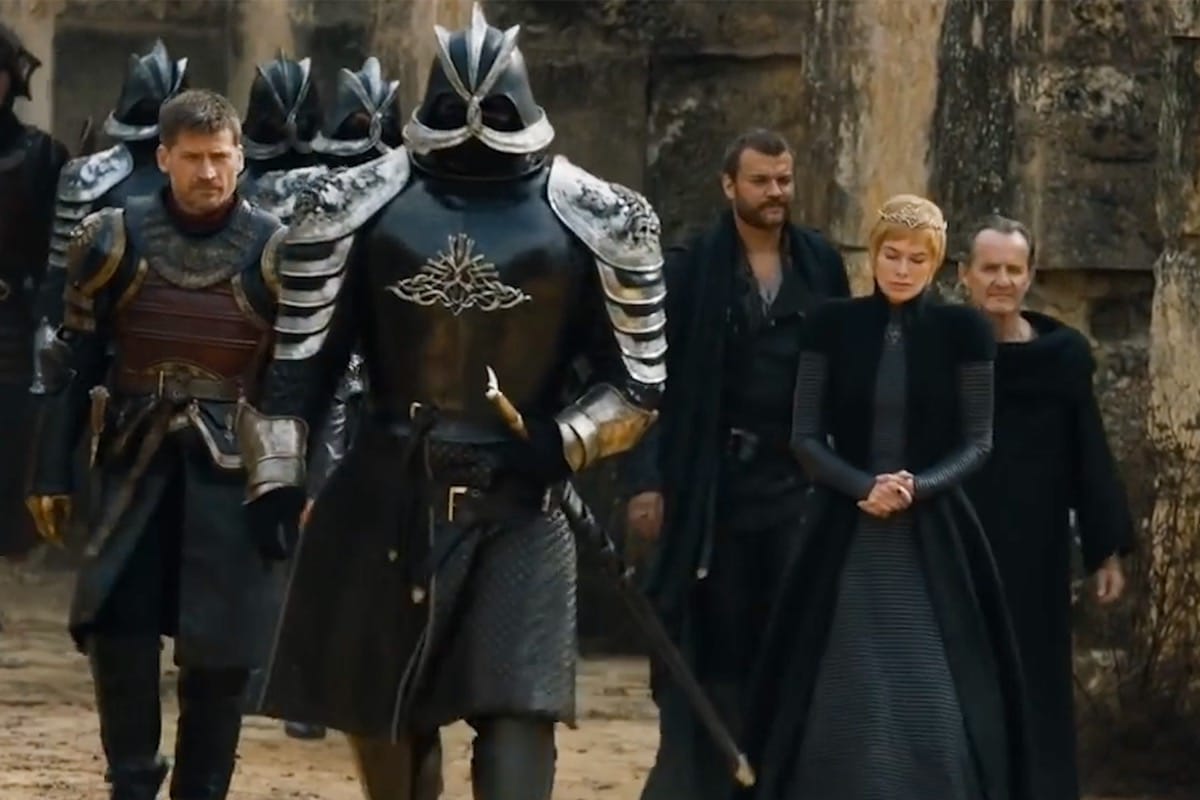 In 2017 he also played a role in Kickboxer: Veangeance, starring Jeanc Claude Van Damme, Mike Tyson and others.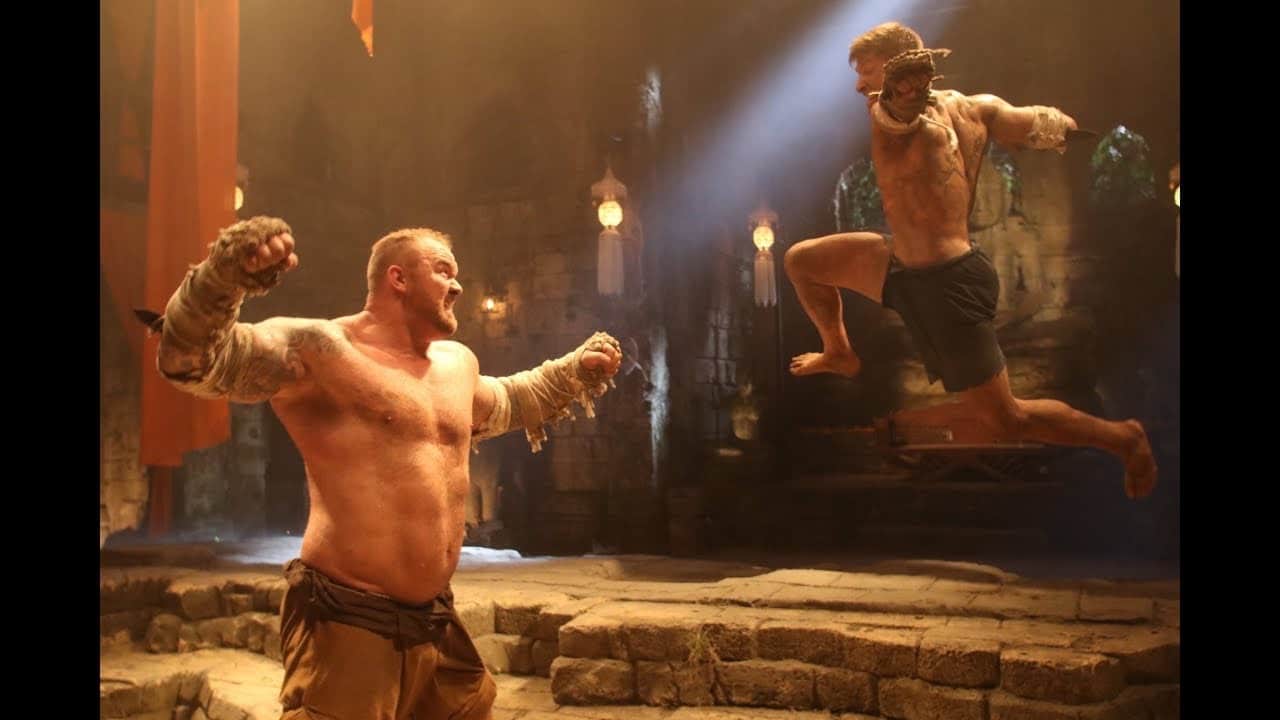 How strong is the « mountain » in Game of Thrones?
Thor is a true champion with titanic strength. In addition to his numerous world titles, he's the author of many world records. Here are his best performances:
Deadlift: 501 kg (dated 2 May 2020!)
Squat: 440 kg
Bench Press – 250 kg.
Elephant Bar Deadlift – 474 kg (World Record)
Weight over bar (56lbs) – 20′ 2″ (6m 15) (World record)
Keg toss(33lbs) – 24'6″(7m 05) (World Record)
What does Thor Björnsson eat?
Being a top athlete, weighing 193 kg, and doing a lot of bodybuilding requires a high intake of nutrients. In order to compensate for this energy expenditure and to constantly build up his muscle Thor follows this following diet:
6:50 am: Morning workout. Cardio + sheathing (core muscle strengthening) for 30 minutes. Food supplements and almonds.
7.30 am.: 8 eggs + 200 grams of oatmeal + blueberries & strawberries + avocado
9.30 am: 400 grams of beef + 400 grams of sweet potatoes + spinach & green vegetables
11.50 am: Nutrients
12.00: 400g of chicken + 400g of potatoes & vegetables + fruit
2.00 pm : Mix (150g of oats or sweet potatoes + 2 bananas + 150g of Kellogs rice krispies + jellied berries + almonds + peanut butter + nutrients)
2.30 pm: Nutrients
5.30 pm: 60g of protein + 2 bananas
6.00 pm : 500g of beef + potatoes & vegetables
08.30 pm : 500g of salmon + 500g of sweet potatoes
10.30 pm : Casein or 6 eggs + avocado + almonds + peanut butter
During the day Thor also drinks a lot of water and caloric juices. In the middle of the night he takes 50g of casein or hard boiled eggs. That's about 12,000 calories a day, the average requirement of five "normal" people. Enjoy your meal !
The diet in pictures:
Where to follow Thor Björnsson?
Want to try and squat like Thor? Read before this article: Should you do squats when you are tall?
You can also rediscover the articles on the legendary giants André the Giant and Robert Wadlow.